Cassettes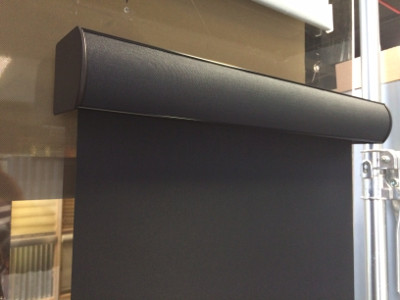 Our cassettes (with matching fabric cover option) offer an elegant finished look to your compete shade set from RT Automatic Blinds & Shades.
Note the matching fabric inlay on the face of the cassette (optional). Please see further details below.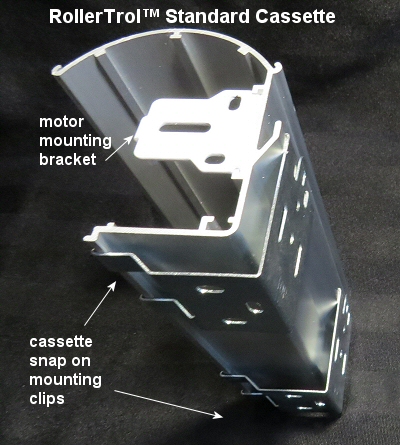 Your cassette will be made to fit into your available space (often determined by your window frame width). Your actual shade fabric (and tube) will then be reduced in width slightly to accommodate the motor mounting brackets and cassette end caps.
The motor and tube idler end brackets just slide into the slotted grooves that are molded into the aluminum cassette body. The tube lines up perfectly with the center point of the cassette for optimum positioning of your roller shade, and there is no need to use any screws to fasten the motor brackets.
The clip-on brackets which hold the cassette to the mounting surface can be screwed in first and then the cassette with roller shade can be clipped into place in the brackets.
Finish the look of your cassettes by snapping on the end covers included with your cassettes (not shown in pictures).
Please note that there are 5 colors available for the aluminum cassette housing: black, white, gray, vanilla (cream) and bronze (brown):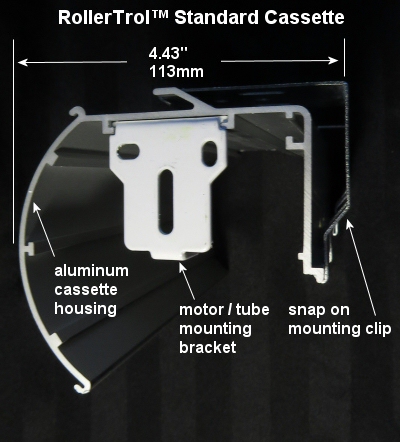 The cassette is relatively simple to install, however, we are available by email to answer any questions you may have about this.